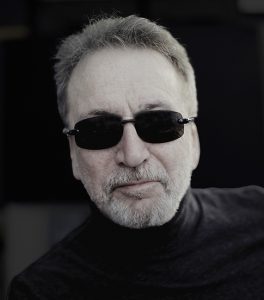 Jowsey Jones…
… writes crackpot novels which stumble through the realms of Sci-fi, Fantasy, Horror and Comedy in search of a good titter, not to mention a laugh. As a recovering journalist and former denizen of Fleet Street and newsrooms around the world, Jowsey's mind is pickled in decades of popular culture, all ripe for ridicule. To protect himself from the innocent, he lives Far, Far Away after following his mind there some years ago. Anything is game, but influences derive from a steady diet of Monty Python, Mel Brooks, The Munsters, Terry Pratchett and his ilk. The close attention of the Two Vics at Two Vics Publishing helps keep the lawyers mostly at bay.
In a recent interview, novelist Rune S. Neilsen took a deep dive into Jowsey's murky mind - READ INTERVIEW
UP NOW:
First in The Monster Twins Series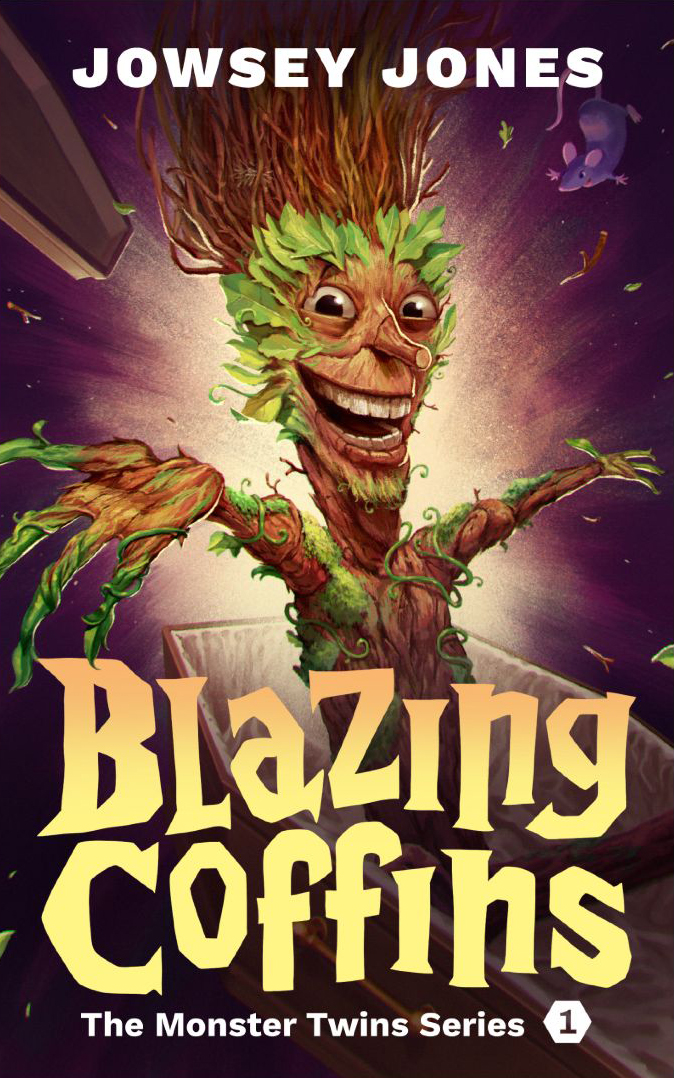 What's in Your Casket?
Jowsey Jones is the newest comedy fantasy voice in town and he brings you a tumbling SFF farce with Blazing Coffins, the first in The Monster Twins series.
Theda and Wolfie are The Monster Twins and boy, do they have their hands full in this madcap good vs evil romp with a mind-boggling cast of monstrosities. Sad sack Theda is woken from a horrible hex and finds there is more to life than drudgery in her uncle's wonky funeral parlour. Something is tingling in her teeth, and wait…why has her dimwit hunk of a brother sprouted a tail?
Before long, the twins are chasing around a bizarro America trying to save their parents from a lunatic sorcerer with pharaonic delusions. They face an army of wacko enemies: a vampire haberdasher and his toothy cohort, bumbling claymen, and a beautiful, insatiable nightmare from the ancient Steppes. Even Santa gets a cameo, and he isn't very nice at all.
Thankfully, they have some monsters of their own to help: an old-school Frankencouple and a Green Man with his snippety eco-warrior wife. Plus a trio of cheerful dead people, the world's worst paranormal investigator, and a lovelorn bogman in dire need of moisturiser.
Welcome to a fearless frolic that sacrifices anything for a laugh. Get your giggles here with Blazing Coffins.
"Jones is new on the scene but this is veteran-level humour. The laughs come thick and fast."
"Right up there with Good Omens. Jowsey Jones rounds up the old monster-fantasy tropes and wrings a laugh out of every one."
"Sheer madness, purposefully chaotic and irreverent. And funny as can be."
COMING IN 2022:
The Monster Twins Series Books 2 & 3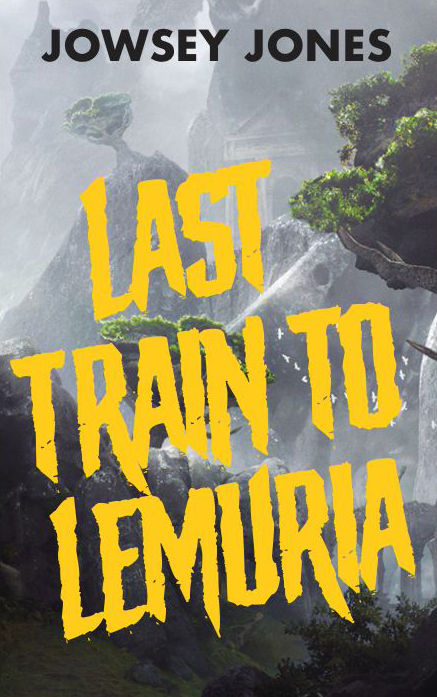 LAST TRAIN TO LEMURIA
Dinosaurs. Aliens. Cannibals. Robots.
Theda and Wolfie bumble through another fine mess.
Includes free time travel!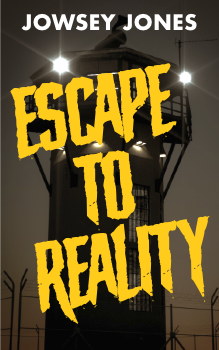 ESCAPE TO REALITY
Prison breaks. Ghosts. Heists.
Oh the horror!
Fidgin and his evil crew return for another bout with The Monster Twins.
JOWSEY JONES NEWSLETTER
– Subscribe!
All subscribers will be entered into a draw for a paperback copy of BLAZING COFFINS with personalized dedication from Jowsey Jones.